The couriers have visited frequently in the past few weeks, two of them arriving today. The first brought me the new ADCs I need for the Asity prototype, which I should hopefully have complete sometime tomorrow.
The second courier brought a rather large box containing the Pulsar 4E that I plan to use for the Outback Challenge next year.
This is a big aircraft! compared with the Paprika I built last year, this has twice the wingspan. It's 4 meters wide and so far weighs about 1100 grams. I expect it to weigh a little under 3 Kg once I've installed all the other components and the payload.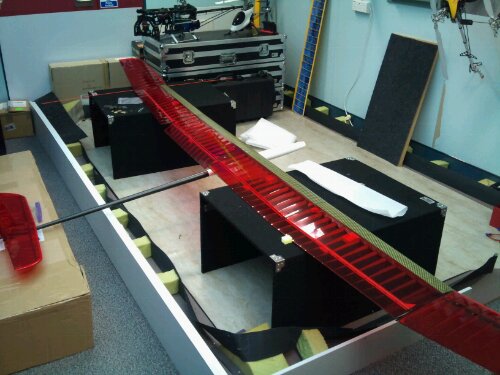 I'm still working on sponsorship for the remaining parts so it probably won't be airborne for a month. Right now I'm going nuts with my callipers to try and build a model of the fuselage so I can plan out the other parts I need. This is one disadvantage of a sleek glider; there isn't much cabin space to play with.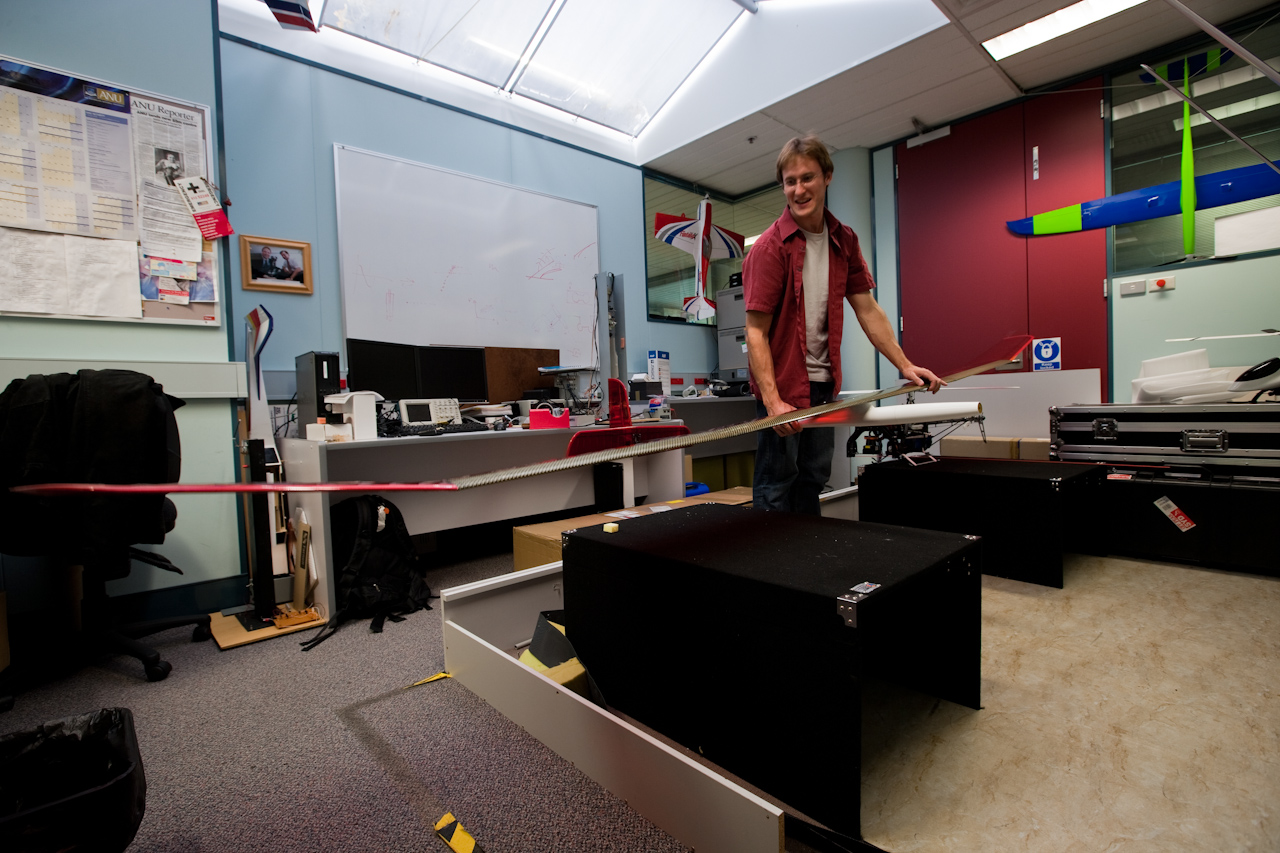 The Outback Challenge was recently announced as a bi-annual event with the next 'Search & Rescue' being held in September 2012. While this does interfere with my plans significantly, I do appreciate the extra 12 months for development.